Level Up Your Skills
Gain a competitive edge by leveling up your skills with NEW advanced Process Safety Office® SuperChems™ live WebEx® training offered December 8-10, 2020. This two-and-a-half-day course teaches experienced process safety and risk engineers techniques and key functionality to improve proficiency and advance knowledge using SuperChems™ X (v10.0).
Practical examples and industry case studies will be demonstrated to guide attendees step-by-step through the upgrades and new features. Learn the skills and enjoy insider tips to make pressure relief and flare system (PRFS) evaluation and design more thorough, quicker, and easier.
New Features and Functionality
SuperChems™ X (v10.0) software releasing in October, takes functionality and efficiency to the next level. Adopting the latest technology, it features a redesigned graphical interactive, responsive interface. Experience faster simulations, integrated consequence analysis capabilities, shorter calculation times, streamlined reports, and more.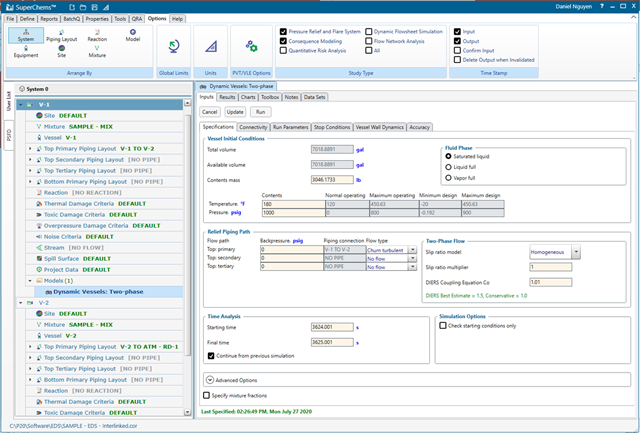 Live Instructor-Led Training
This course is delivered live via Webex®, providing a dynamic online learning environment where learners interact and collaborate in real-time.
Early birds receive a special discount.
Learn More
Visit our training catalog to see all our safety, technology, and risk management training.