Watch a video demo on SuperChems™ X (v10.0) using data integration from the National Board of Boiler and Pressure Vessel Inspectors (NB-18) allowing your team to work more efficiently and accurately than ever. With 50% more expansive and inclusive data than other software on the market, calculations are reliable and easy to complete.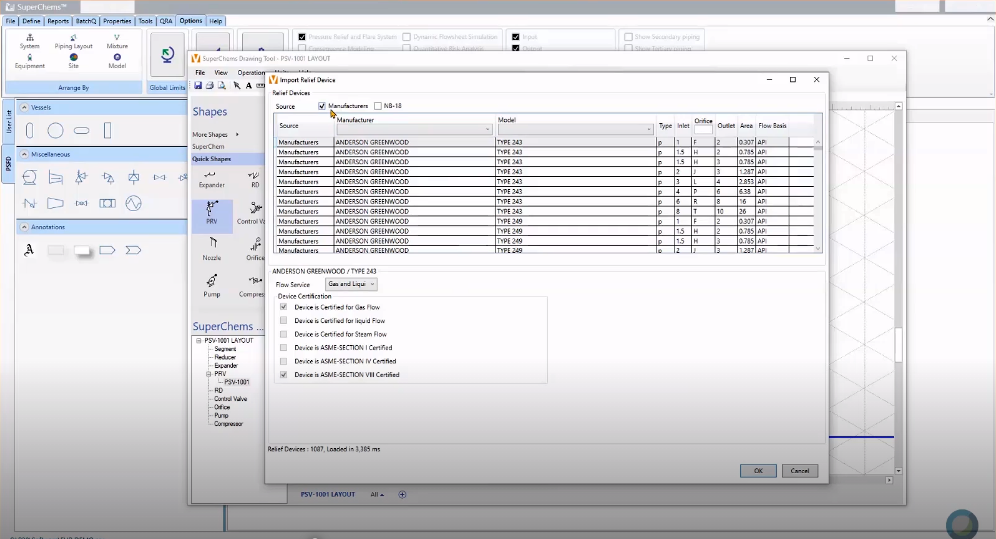 Functionality Highlights
SuperChems™ X (v10.0) is synced for pre-population with the latest version of the NB-18 database, an up-to-date web application for finding manufacturers, assemblers and device information. All the Safety Data Sheets have also been synced for the user.
The Pressure Relief Valve (PSV) databank is exposed for users at all levels of the interface. Users can import the data from the diagram level, the scenario level, or the defined level.
Users can look up data from a manufacturer easily from the NB-18 database and can search for a specific model, orifice, or other characteristic of a relief model. Data can be updated at every stage, including the report stage.
Users can easily toggle the visibility of each selection, 'expanding' or 'collapsing' the content associated with the workspace.
Questions?
To ask questions or get help from our highly trained technical support experts, please contact us at 1.844.ioMosaic or submit a ticket to our online support center. We'll be glad to assist.
ioMosaic is committed to leveraging the latest technology to maximize tool performance. Check back often to see the latest information about ioMosaic software and technology solutions.